More convenient way to wash your face and gargle!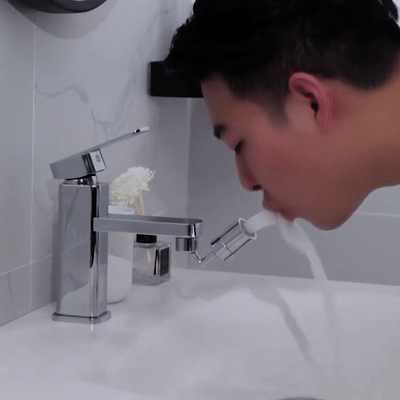 Two kinds of water outlet rotary switches, oxygen-enriched foam, splash-proof water, four-layer net filter to remove impurities, and double gaskets to prevent dripping.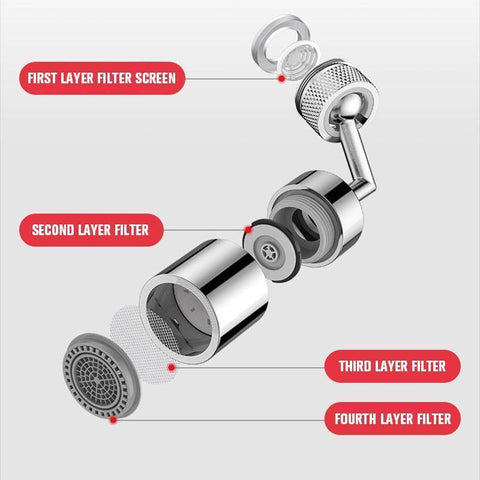 Safe & User-Friendly Design: 

Splash filter faucet introduces air into the water stream to produce a larger and whiter stream that is SOFT TO TOUCH and NON-SPLASHING. This product is guaranteed to keep your customers or employees happy. Suitable for restaurant, laundry & backyard.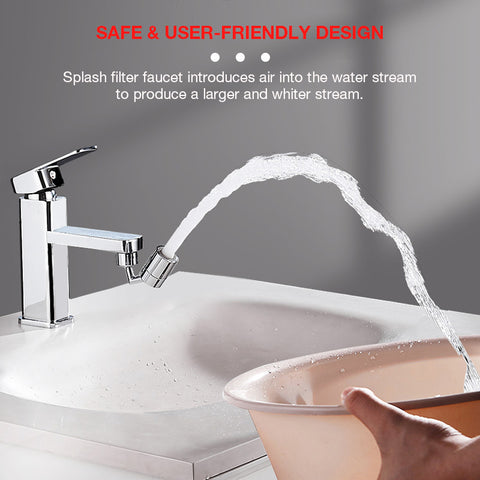 Multiple Sizes & Types:

We offer a variety of styles to match your varied needs. Besides different spout reach for the faucets, we also offer different designs for the faucet body and handle. Check out our product page! You will find the one that suits your needs the best.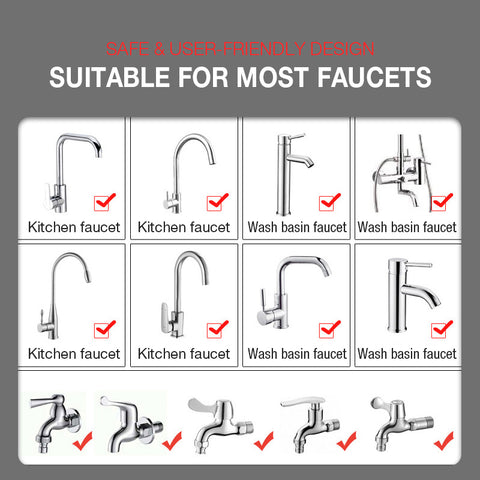 Specifications: 
Product: Universal Splash Filter Faucet Nozzle
Materials: Copper, ABS Outer diameter: 24mm
Type: universal
Package Contents:
1×Universal Basin Lengthen Extender