BUY TODAY and get 60% OFF AND FREE SHIPPING WORLDWIDE -LIMITED OFFER

The Baby Bed Designed By Doctors
ENJOY A RESTFUL NIGHTS SLEEP WHILE YOUR LITTLE ONE SLEEPS IN TOTAL BLISS
TIRED of not getting a good nights sleep, is waking up constantly taking it's toll? Wish your little one could sleep anywhere when out and about?
Well you need the BUBBLE Portable Baby Bed. Take it with you ANYWHERE, so you can guarantee that your child will be 100% SAFE and get a PERFECT sleep no matter where you are!
The bed is

ADJUSTABLE

to fit all size babies!
Use at home in a cot/crib/bassinet or take it on the go!
Made with 100% Breathable Materials
That's because the shape of the portable baby bed imitates the infant's embryo period and Mimics the shape of the female uterus. It has an ANTI-ROLLING shaping pillow to stop them spilling over into awkward position.

MAKE YOUR BABY FEEL COMFORTABLE WHILE SLEEPING AND PREVENT FLAT HEAD SYNDROME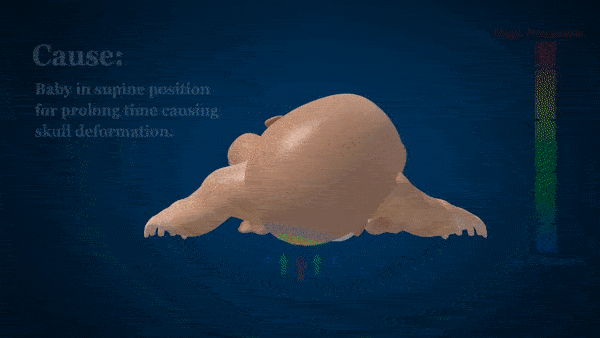 WHY YOUR BABY NEEDS THIS
? Prevents Flat Head Syndrome – The ergonomic design provides a soft yet supportive cushion to help combat this common problem.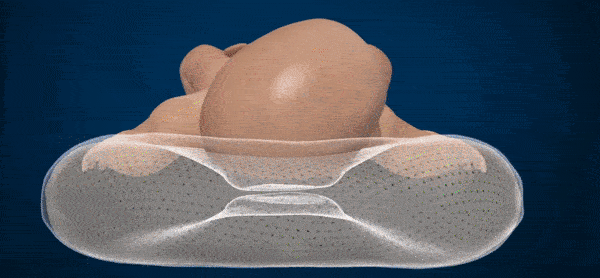 ? Enhances Their Comfort – Designed to imitate the shape of a mother's womb, this bed cradles your baby more than standard beds & cots.
? It's Doctor Recommended – Working alongside some of the best paediatric osteopaths, we've designed a bed that's clinically proven to help your baby relax.
? Enhances Your Baby's Growth – Encourage independency from their mother's arms, and reducing high stress levels with a safe cradle design, this pillow will make your baby's first few months more enjoyable.
A DOCTOR'S TESTIMONIAL
"I've recommended BUBBLE® to clients with babies suffering from reflux, and to prevent flattening of the soft bones of the skull. It's safe and sturdy but comfy for a small baby. I've even taken to using one in the clinic as it keeps babies snug during their osteopathic sessions."– Kate Bernstein, Paediatric Osteopath
Q: What size does it support up to?
A: It depends on the size of your child. However, babies up to 18 months fit comfortably on the bed.
Q: Does it help Flathead Syndrome?
A: Yes it does! The cocoon design provides a soft yet supportive base for their head. We've had a lot of positive feedback from very happy mothers saying that it helps form a perfectly round head.
Q: Is it safe to use overnight?
A: yes its safe. however 
Don't share a bed with an infant under 4 months of age ,having the BUBBLE bed next to the bed is a better choice.
Q: Can you wash it?
A: Yes, you can! The entire bed is washable on standard wash cycles with no deformation of the product itself.
Q: What are the dimensions of the bed?
A: BUBBLE is 55cm x 38cm x 22cm. The vertical padding lengths range from 8cm at the head to 16cm at the bottom.
THE BED YOUR BABY WILL LOVE – GET 60% OFF TODAY
Shipping Policy
THE BUBBLE deliver FREE AND FAST all over the world .
Normally, we ship within 24 hours after the customer purchases.
We offer free shipping on all CUSTOMERS and professional orders .
Your order will be delivered to the address entered when placing your order on the site. Make sure you enter the correct address if you have entered an incorrect address, please contact us [email protected]
Duration to countries .
USA FREE ( TRACKED USPS )
Please allow 3- 6 business days.
UK FREE.
( TRACKED ROYALMAIL )
Please allow 3- 6 business days.
AUSTRALIA , CANADA IRELAND AND NORWAY FREE
Please allow 4- 6 business days.
ALL Other Countries : FREE
Please allow 4 – 6 business days .
Due to all the measures we've put in place to protect our customers , we dispatch your products same day , due to covid 19 some shipping courier might take slightly longer then expected .