Thinking about solving the problem of storing important items in the car, our company has managed to obtain 1500 car net pockets that can be purchased at a special price.
No more items in the passenger seat!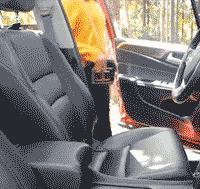 YOU SAVE $30.00
This car net pocket is the perfect gift for anyone looking for order and safety when driving!
The CarKache® Car Net Pocket Handbag Holder is designed to help you store extra items like Bag, Documents, phone, or any valuable items that you need most to keep them organize and easy to reach.