Prevents Intruding Insects Screen Repair Kit
Ultra-strong adhesive & sticky usable for any screen surface.
Fix holes and tears in window screens, screen doors, tent mesh, pool screens, RV screens, etc.
Feature:
3 layer structure.
High and low-temperature resistance.
Easy to use.
Durable and practical.
Installation:
1. Wipe the repair area with a dry cloth.
2. Trim clearly the hole around.
3. Cut the corresponding size and leaving an extra half-inch around the damaged area.
4. Holding the adhesive side of the patch against the tear.
5. Gently pressed the hole and screen door replacement together.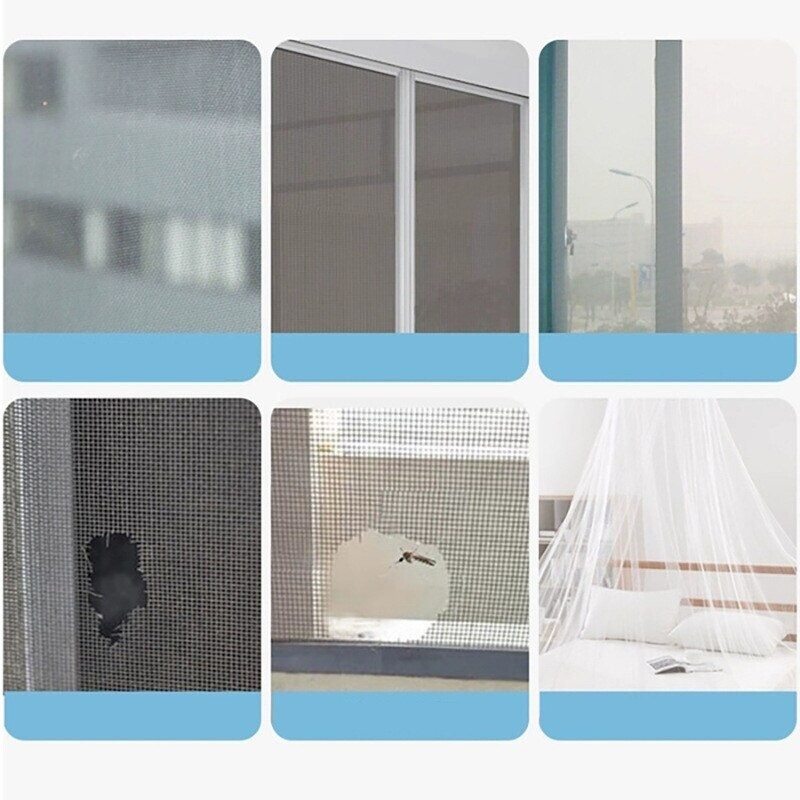 Specifications:
Brand new
Material: fiberglass
Size: approx. 5*200cm
colour:black,grey
Package Included:
1 x Screen Repair Patch
200cm Insects Screen Patch Repair Kit Mosquito Door Window Net Sticky Roll Tape Mesh Sticky Wires Patch Repair Tape 2021 New Tape
200cm Insects Screen Patch Repair Kit Mosquito Door Window Net Sticky Roll Tape Mesh Sticky Wires Patch Repair Tape 2021 New Tape