Portable Mini Coffee Machine 
No battery/electricity need. Manual operation only! Compact, lightweight and versatile, you may use any variety of coffee beans/roast, which will give you more flexibility in trying new flavors.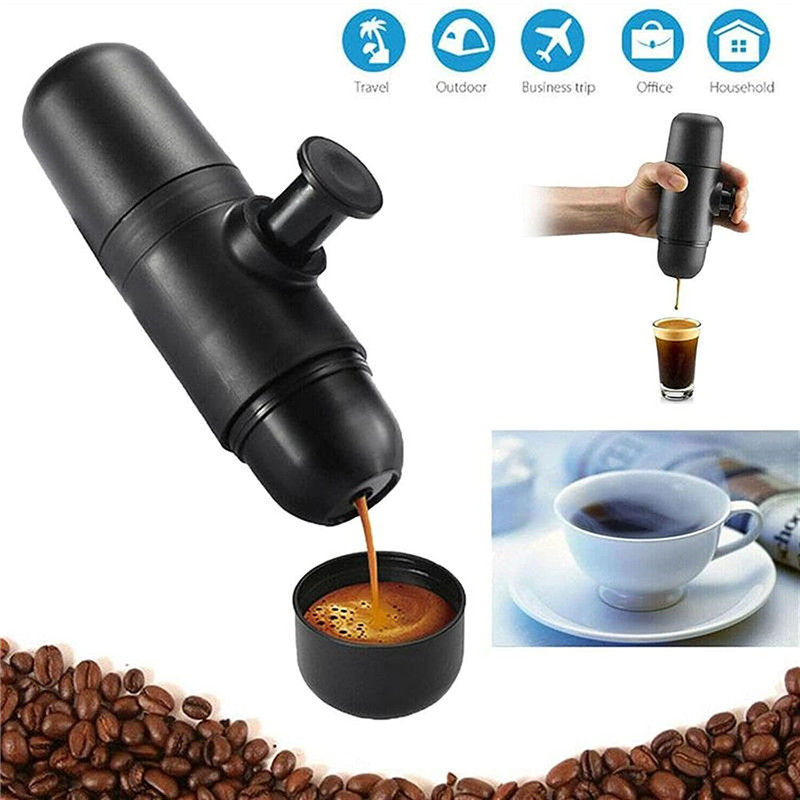 Simple to operate! Add ground coffee to the filter basket with the help of the integrated scoop. Apply slight pressure to level the grind. Add hot water into the water tank. Finally, unlock from its travel position the piston and pump a few strokes to pressurize and extract perfect espresso with generous crema.
Specifications:
Product Name: Portable Espresso Machine
Size:60*198mm 
Material: 304 Stainless Steel+PP
Package Included:
1 * Portable coffee\Espresso Machine
Portable Mini Coffee Machine Pressure Espresso Manual Handheld Espresso Coffee Maker For Car Travel Camping Hiking Home Office  Pots
Portable Mini Coffee Machine Pressure Espresso Manual Handheld Espresso Coffee Maker For Car Travel Camping Hiking Home Office  Pots