😌
Stress Relief And Keep Fit

🧘‍♀️

If you are looking for the perfect head massager, our octopus head relaxer will be the right tool for you. It is designed to precisely melt away tension, gently massage your scalp as well as relax your mind. What's more? It acts as a stress reliever that will gently knock you off to a sweet sleep-leaving you with a calm and relaxing experience.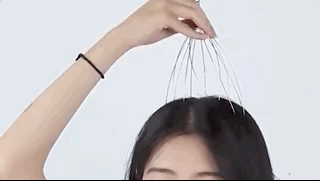 Whenever you feel stressed up or tensed, simply use our head massager to gently walk through your hair or head. It will give you a loving and relaxing massage you won't want to let go of.
Relax body and mind
use at any time; a scalp massage device for head massage or scalp scratch can make you instantly feel comfortable throughout the body.
No tangles
The head massager adopts the gel dropping process. Twelve soft massage heads will not tangle or scratch the scalp. It is comfortable and smooth to use.
Ideal for people with an itchy scalp, long hair, or braids
Our products can relieve itchy scalp symptoms by scratching without damaging your hairstyle.
Help to keep the scalp healthy
promote blood circulation in the head, stimulate hair follicles, help your scalp to create a more suitable environment for hair growth.
Perfect gift
simple and generous, thoughtful and practical, is a very good choice for family and friends.