The Perfect Gift
Enjoy the elegant visuals of 24 delicate & 3D realistic roses.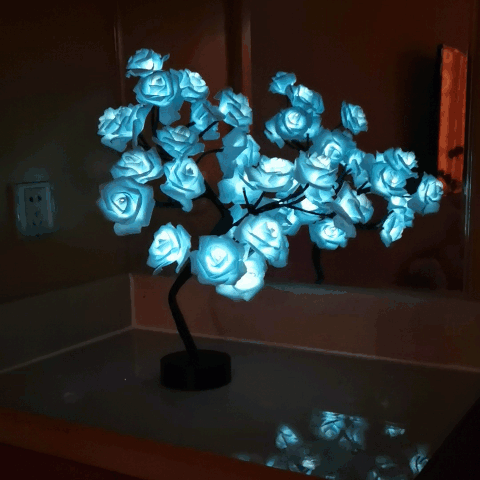 With the LED Rose Lamp's adjustable branches, you can adjust the roses to your exact preference 
The LED Rose Lamp is powered by USB or AAA Batteries, so you can put it anywhere or even plug it in to your laptop!
Every Rose Lamp is handmade with high-quality materials to ensure significant customer satisfaction.
UPDATE: Due to high demand, there is LOW STOCK AVAILABLE
PLEASE HURRY AND ORDER NOW TO GET YOURS!