Step back to the 90s with a retro Glow Up Scrunchie!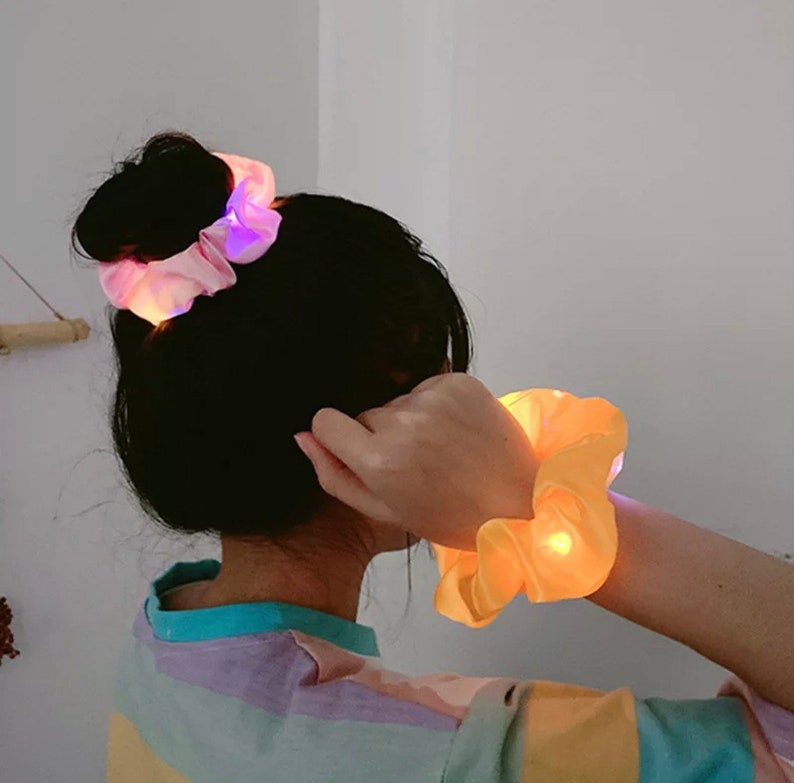 Designed to be worn in ponytails, pigtails or to hold up a small bun. Our Satin LED Glow Scrunchies are great for sporting events, birthday parties, races, costumes, bachelorette parties, weddings, theme parks and many more. With the 3-way toggle, it's easy to switch between strobe, pulse, and strobe modes. 

Features:

Soft Elastic Scrunchies - A trendy 9 piece set of light up scrunchies in pretty soft satin material, with optional colors of yellow, green, blue, purple, white, pink. The elastic band inside the silk hair ties has an excellent stretch, great for all hair types, also can comfortably carry them around your wrist.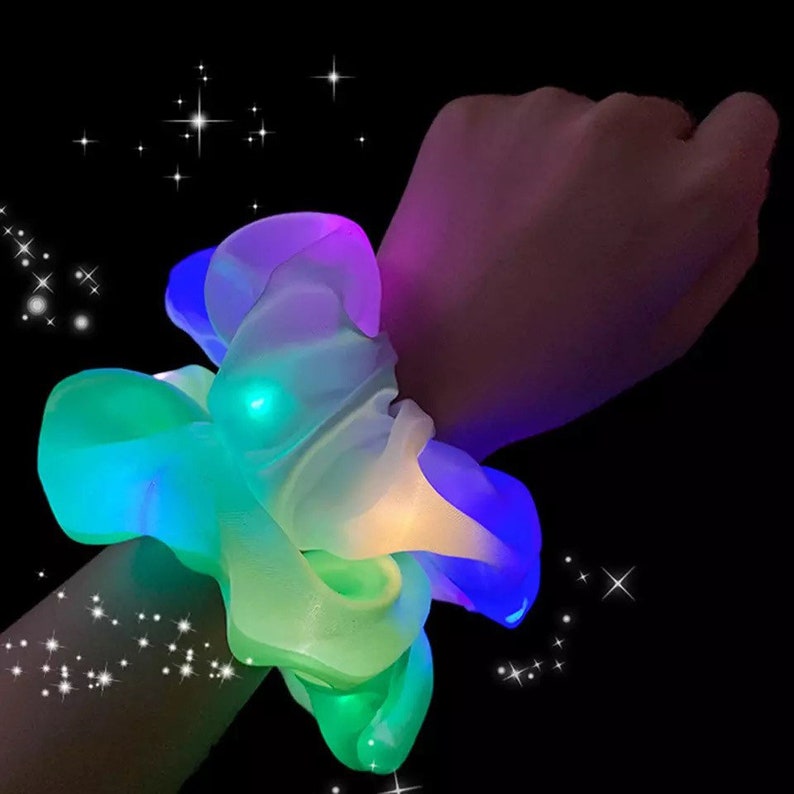 Dreamy Luminous Lights - Built-in Led design, these awesome hair scrunchies hit that mark with this season's fashion trends. Not only for hair accessories but for night running luminous wrist band.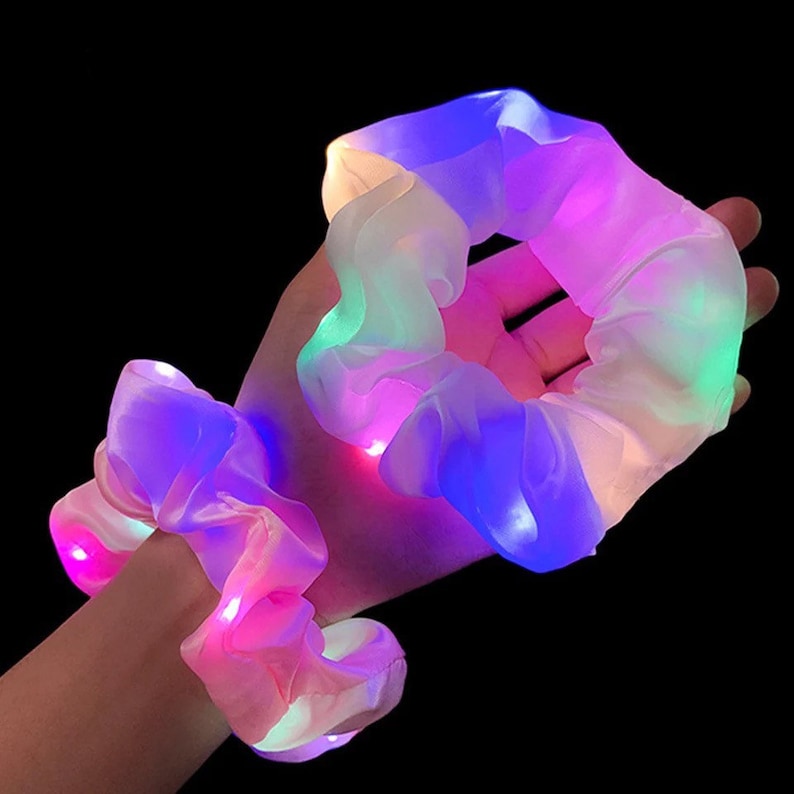 How to Use

–

?Pull out the small paper jam from the switch button inside the hair ring. ?Press the small round button to choose 3 light modes: fast flash-slow flash-constant light-turn off the light. ?Tie a scrunchy to your hair or wrist to enjoy the flash luminous visual.