A NEW SIMPLE WAY TO TREAT WRINKLES INSTANTLY!
Do you have wrinkles on your face and feel like you've tried everything to get rid of them? Well now, this device offers INSTANT repair with deep tissue acupuncture massaging.
Do you want to treat wrinkles and signs of aging without spending a fortune?
Now, you can instantly and naturally remove moles & freckles at home without any pain or surgery!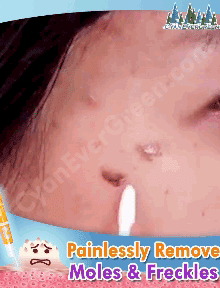 Say goodbye to your unwanted mole. This is also a cost-effective and natural mole and freckles removal that you don't have to invest a huge amount to get rid of this.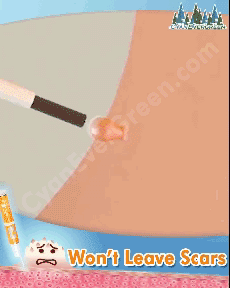 It not only works on your face but also works effectively on your body. Our mole removal gel formula has the goal of helping people feel & look their best!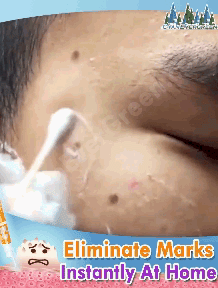 FEATURES:
BLEMISH REMOVER: Unlike most other treatment methods, it targets your freckles or mole and removes them for good.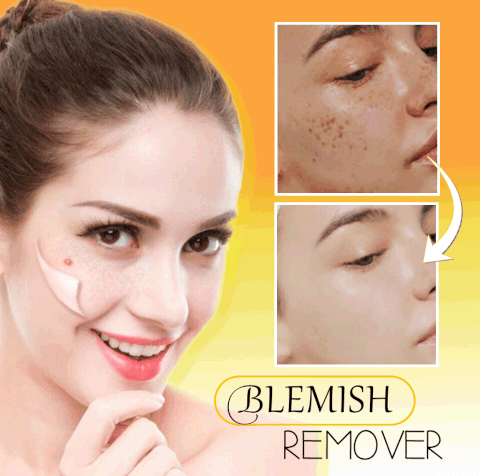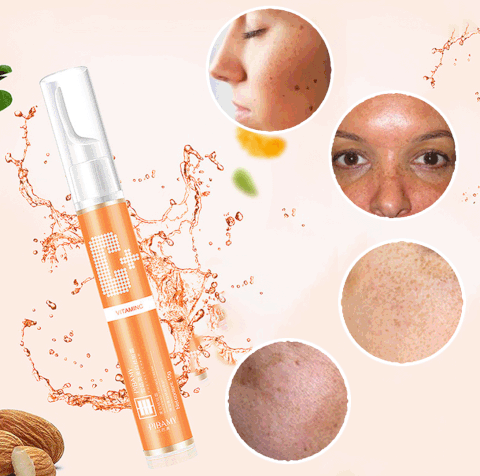 FAST & EFFECTIVE HOMEOPATHIC FORMULA: The cost-effective method provides incredibly fast results.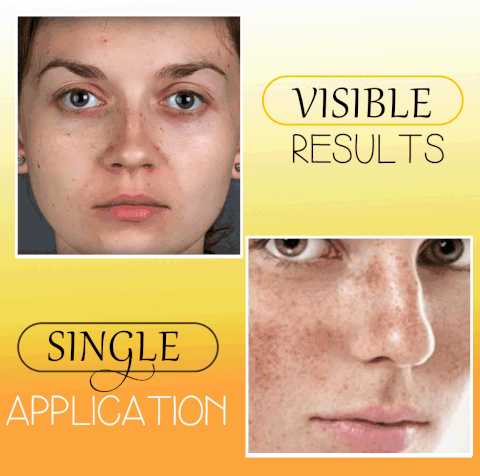 ACTIVE ARBUTIN SUBSTANCE: Prevent the production of melanin, inhibit skin inflammation.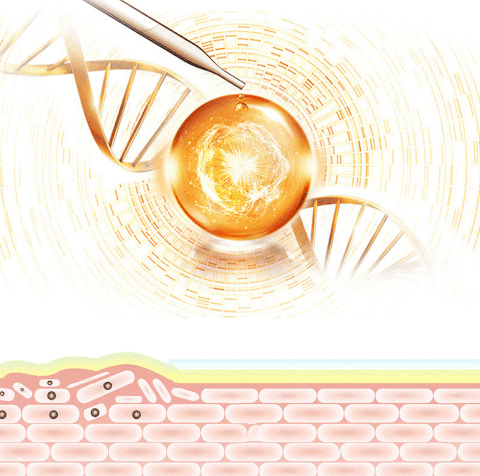 MOISTURIZING & FIRMING: Licorice brass can fight allergies and has anti-inflammatory effects;  glycerol moisturizes the skin and prevents pigment from accumulating on the surface of the skin.
SAFE VITAMIN C FORMULA: gentle enough for all skin types and can be used on the face and body.
HOW TO USE
1. Slide-out battery cover and insert 1 x AAA battery (not included).
2. Apply any desired cream or essence on the wrinkle part around the eye or mouth area.
3. Gently massage the skin around the wrinkle part. Make sure you're firmly pressing the silver plate sensor against the skin. This instrument will work automatically once massage head and skin contact.
4. Please clean the massage head with a towel or tissue after use.
SPECIFICATIONS
Net content: 15ml
Shelf life: 3 years
Package Color: Orange+White
Main Ingredients: Arbutin, Licorice Root, Glycerin
PACKAGE INCLUDES
1 x Instant Blemish Removal Gel 
SHIPPING ADVISORY
Due to USPS experiencing unprecedented surge in shipping demands this season and limited employee availability due to the impacts of COVID-19, orders are being delayed 5-15 additional business days from original delivery time of 10 to 12 business days or more depending on the delivery location..  Thanks for your understanding.