25PCS Round Shower Drains Hair Catcher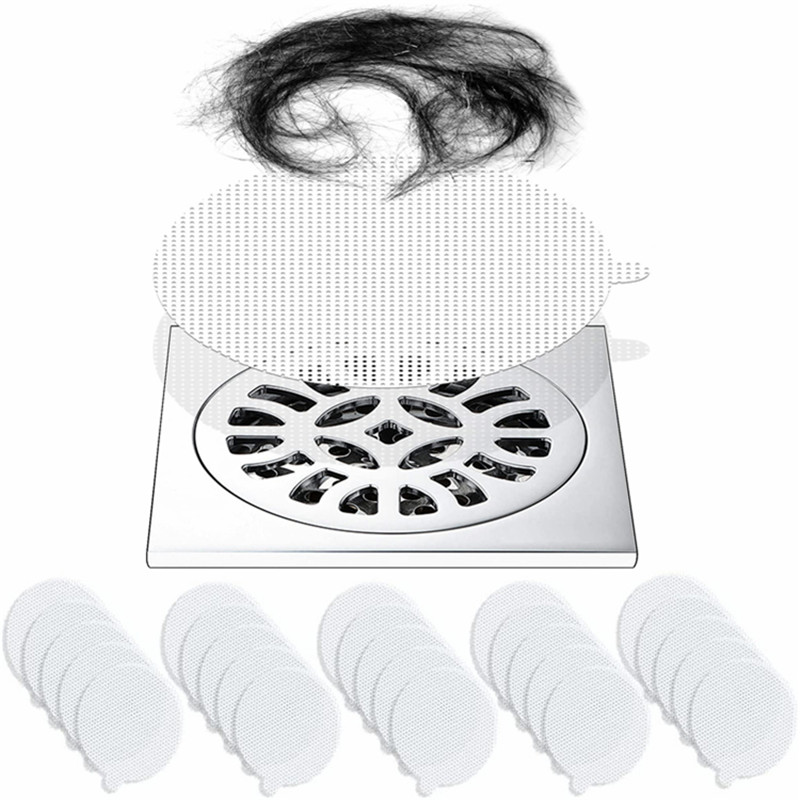 Feature:
1. Disposable: The most sanitary and convenient way to protect your drain. No more cleaning hair. It can be discarded after use and replaced with a new one at any time, which is convenient, quick, hygienic, and clean
2. Adhesive: The adhesive viscosity is just right, the sealing is perfect, there is glue on the bottom of the entire sticker, the just-right glue will not leave glue in the place where it is attached. It's easier to tear the sticker off when it's wet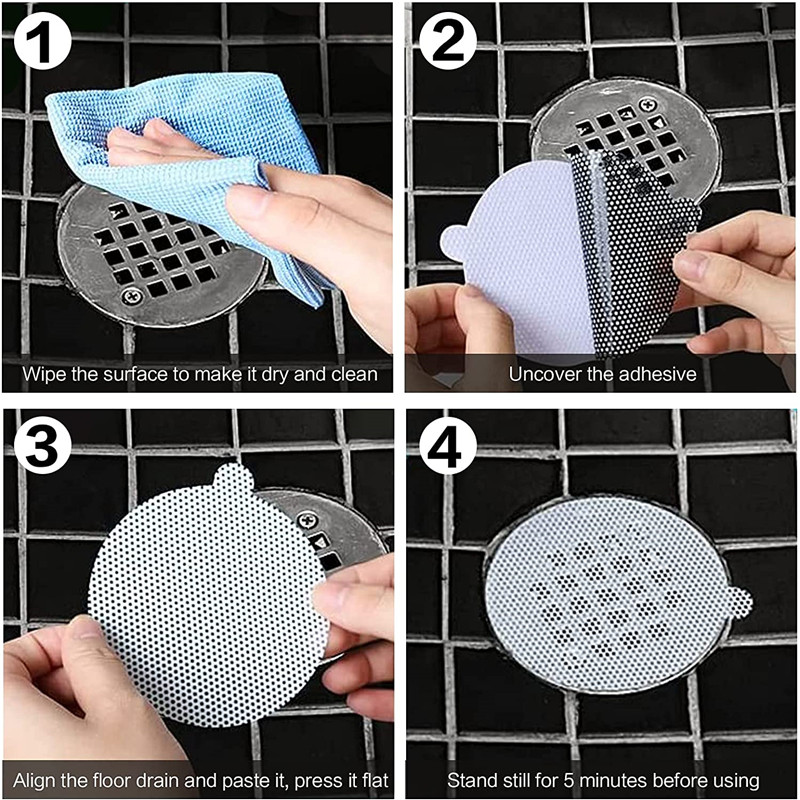 3. Suitable for: Kitchen, bathroom, bathtub, balcony, laundry room, etc. Keep your hair from clogging and keep your home drain well.
4. Time Saver: A few seconds to prevent drain clogs. Extremely easy to use. Just peel & stick over the drain and replace every 1-2 weeks (or as necessary).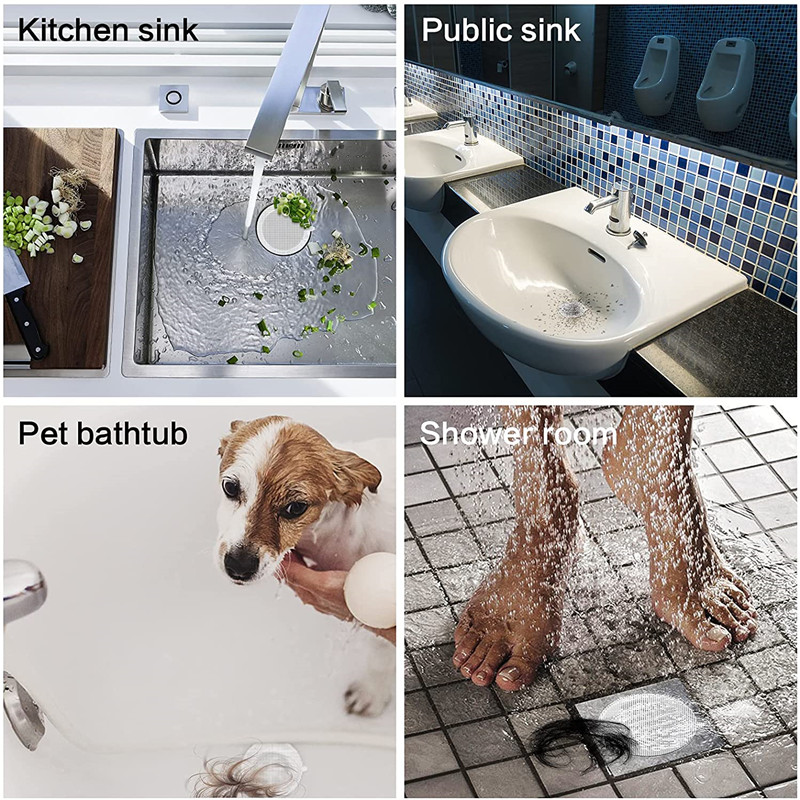 5. Effective: the sink strainer, attached to the sewer entrance, can effectively prevent hair, paper, food residue, fabric, etc., after removing the floor drain sticker No need to get your hands dirty. If your sewer pipe itself is clogged, please use it after unclogging the pipe.
Specification: 
Material: PVC
Style: Round
Circle Diameter: Approx 9cm/3.5inch
Package Includes: 25 x Drain Hair Catcher Sticker
25PCS Round Shower Drains Hair Catcher Mesh Disposable Hair Stopper Bathroom Shower Filter Bathtub Hair Catchers Hair Stoppers & Catchers
25PCS Round Shower Drains Hair Catcher Mesh Disposable Hair Stopper Bathroom Shower Filter Bathtub Hair Catchers Hair Stoppers & Catchers