100ML Refurbishment Agent For Snow Boots Leather Shoes
Save all your shoes, clothes, bags, gloves made of suede, sanded, velvet and leather, making them fresh new and continuing to serve you!
MAIN FEATURES
[Color Repair and Nursing]
Our color repair agent has the effect of complementary color renovation on the fading phenomenon of suede that has been used for a long time. It can soften and moisten suede, preventing it from hardening and cracking. And prolongs the service life of shoes, clothes, and bags.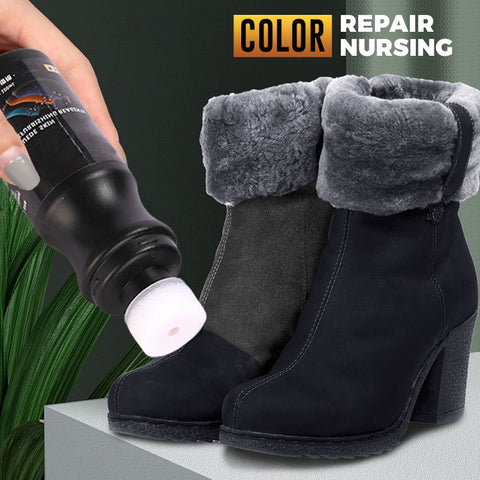 [Persistent Coloring]
It can brighten the dull colors of suede items and make them look new. It will not fade when exposed to water. It can also undertake cleaning to the besmirch and mildew spots on suede shoes and restore their original appearance.
[Easy to Use]
Comes with a sponge brush head, smear-type repair, evenly coloring. It is easy and convenient to use, won't dirty your hands. Long-lasting and non-fading.
[Widely Used]
Suitable for shoes, bags, clothes, gloves, and so on that made of suede, sanded, velvet leather, leather.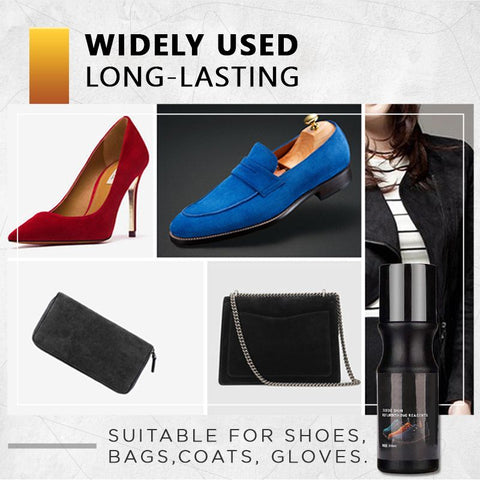 Warm Tips:
Colorless is natural color, suitable for all colors of shoes, bags, etc., with the effect of brightening color, no complementary color function.
SPECIFICATIONS
Capacity: 100ml
Color: Black, Brown, Colorless
Weight: 120g
Package Includes:
1x Suede Leather Color Repair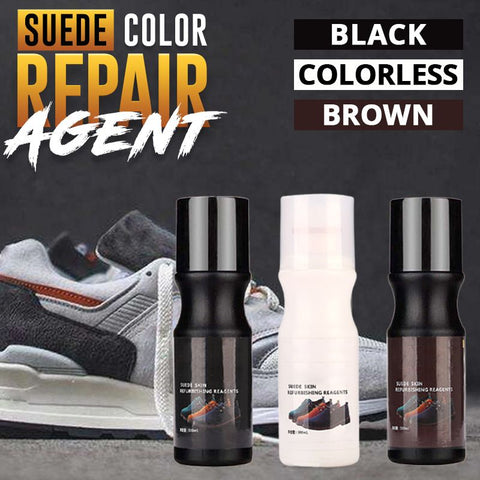 100ML Refurbishment Agent For Snow Boots Leather Shoes Suede Color Repair Agent Shoe Polish Cleaning And Care Agent 3 Colors
100ML Refurbishment Agent For Snow Boots Leather Shoes Suede Color Repair Agent Shoe Polish Cleaning And Care Agent 3 Colors